Pass A Drug Test With Synthetic Urine

Synthetic Urine and Drug Testing
---
Author: Kristen Shea – Detox Expert
Organization: Ultra THC Detox Pills ™
---
Using fake, or synthetic urine to pass a drug test is quickly becoming the most popular and, seemingly, most efficient way of passing a drug test.
There are several online stores that sell synthetic urine kits with guarantees that they will work or you get your money back.
These kits MUST work if the companies selling them are offering people to be able to get their hard earned cash back if they are not able to pass a test, right?
PRO TIP:
If you have 7 days before your test we highly recommend using our Detox Pills and not relying on cheating with synthetic urine. Our product Ultra THC Detox was specifically developed to flush all THC toxins out in only one week.
Give us a try, you will not be disappointed. But please read through our site so you can make the best decision for your need. – Thanks, Carl – Founder Of Ultra THC Detox. Learn more about us – here. 
What is synthetic urine?
Synthetic urine is a liquid substance that is designed to test as human urine without any toxins in it. Many laboratories use synthetic urine to calibrate and test their equipment.
This fake pee is designed to look, smell and act like real urine. It foams when you shake it, the color is slightly yellow and it smells like urea.
The chemical properties of synthetic urine are comparable to urine with a human origin. The pH levels are within the normal range, creatinine and urea are part of the chemical makeup just like real urine.
There are many different varieties of kits that are offered on the market. Some of the kits come in a powder form that you must mix and heat with an external heating source.
A thermometer will come with these kits to ensure that you heat the urine to the correct body temperature range. Other tests come pre-mixed and with a type of heating powder (which is supposedly undetectable through drug testing) that you mix into the liquid to raise the temperature.
Methodology
Using synthetic urine is easy if your drug test is unsupervised.
Most pre-employment drug tests will not require a supervised collection of a urine sample.
Some probation and parole officers will monitor your collection however, especially if you are constantly failing your drug tests.
Courts can also mandate that you must undergo a supervised test.
In order to sneak in the synthetic urine, most people will hide the sample somewhere close to their body such as in a bra, underwear or taped to a part of their body in a vial or other smaller sized containers.
If you have a synthetic urine that heats using a powder, once you are in the restroom you simply have to mix in the powder and it heats up in seconds.
If you have purchased a kit where you must heat the urine with an external power source such as a microwave or heating pad, it is recommended that you test the temperature to make sure it is at the high end of normal, that way, if the urine loses heat while in travel to the testing site, you won't fall below the normal temperature for human urine.
Keeping the synthetic urine close to your body will also keep the temperature at the allowable levels.
Great, Synthetic Pee is fail proof right?
Many people swear by using synthetic urine to pass a drug test, but as laboratories are gaining more knowledge and insight into the process of how synthetic urine is made, they have come up with ways to test whether or not the urine that you supply is human in origin.
Making sure you get the correct temperature can also be very difficult to do because there is no guarantee that when you get to the testing facility that you will have your test administered immediately.
This could cause the temperature of the urine to lower while you wait or heat up if your own body temperature is rising due to nervousness or sweating.
Another way that laboratories will know that you have used synthetic urine is by looking at your medical records. When you undergo a urinalysis, your prescription medications and medical issues are listed on your chart.
If the test administrator believes it is appropriate, they can test for the other drugs you are supposed to be on to see if they show up in your sample.
Example, if you are on a prescription for tramadol, and no narcotics show up in your drug test, the testing facility will know without a doubt that the urine you supplied was not your own or that it was synthetic.
With all the new ways that science and medicine is evolving, it is becoming more and more impossible to pass a drug test if you have been using drugs, especially THC as it stays in your system the longest.
Even with synthetic urine, you are running the risk that you will get caught or your test results will come back as invalid.
If any evidence of adulterating is found, the test administrators can also make you retest under supervision making it next to impossible to successfully use synthetic urine to pass a drug test.
If it really is that important to you to get that job or keep that job, there is only two 100% effective ways to pass a drug test, simply: to be entirely drug-free or to fully detox the body naturally in 7 days with detox pills. There is no quick fix, the body needs at least 7 days to fully detox from marijuana with the help of a full system cleanse.
The best way to pass a drug test is by using Ultra THC Detox™ not synthetic urine. It will help you to pass a drug test fast by targeting the body in a unique way. This comes from how it uses ingredients that work to target marijuana toxins that are in the body and fat cells. Click below to learn more about how our 7 day detox kit will flush your system of marijuana to pass your drug test!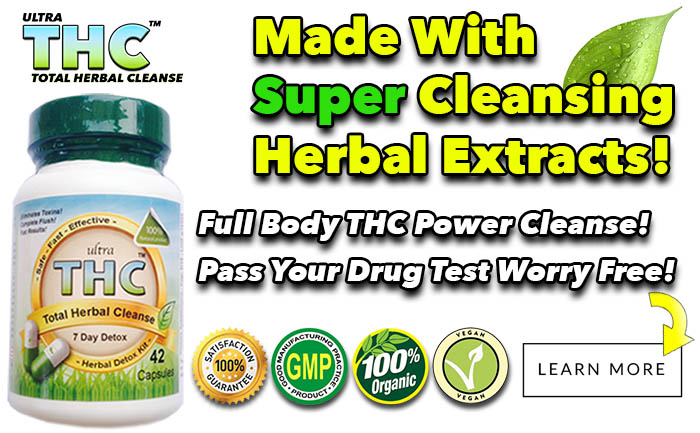 Recent Customer Reviews
"I took the capsules and also drank a lot of cranberry juice during the detox week and passed the pee test I gave myself. I have used other capsules from GNC but they didn't work and were more expensive. I will be buying again. Thanks" – Chris

"I have been purchasing your "magic pills" for over a year. I am a pretty heavy smoker and i usually pass with only doing 3 to 5 days out of the 7 recommended. I have to take a drug test every month and I have passed every single time using this product I was extremely skeptical at first, as i tried many others that did not work for me. Thanks, I love this product!!" – Jamie
For More Customer Reviews Please Click Here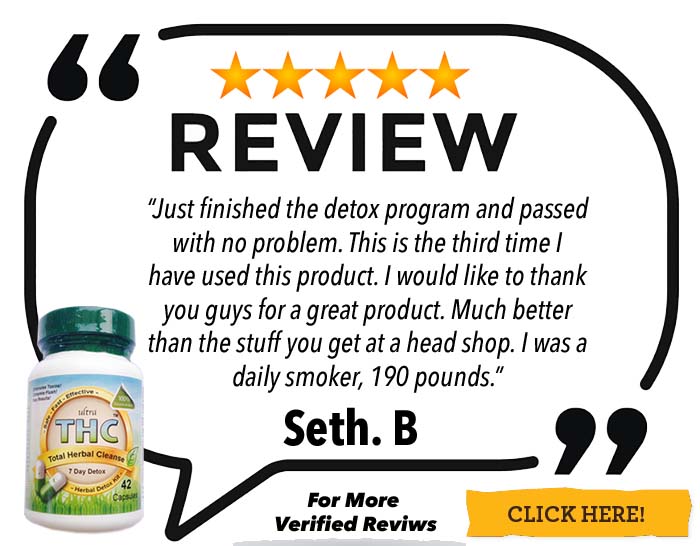 Read More Drug Testing Myths Below

Article Summary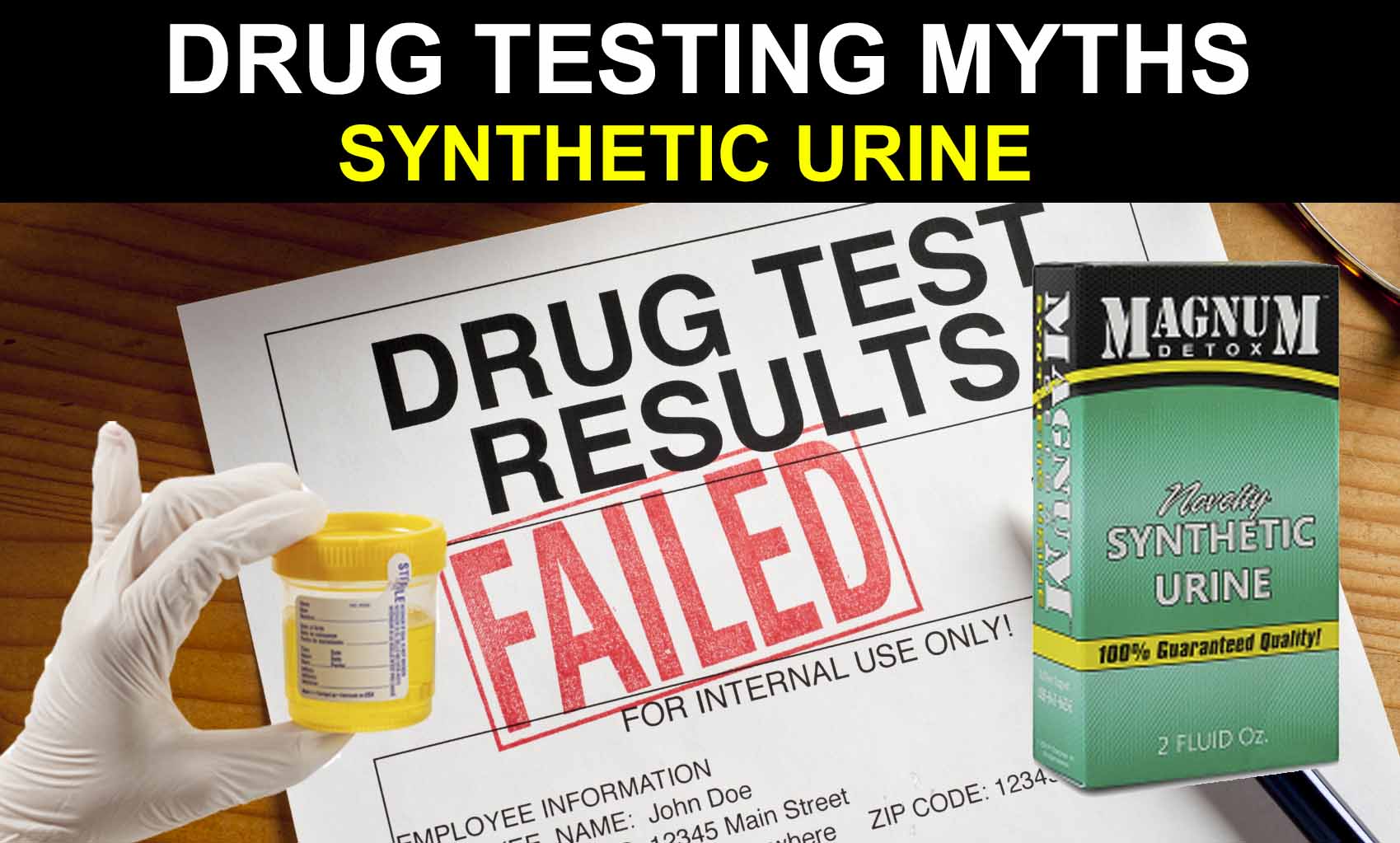 Article Name
Pass A Drug Test With Synthetic Urine
Description
Using fake, or synthetic urine to pass a drug test is quickly becoming the most popular and, seemingly, most efficient way of passing a drug test.
Author
Publisher Name
Publisher Logo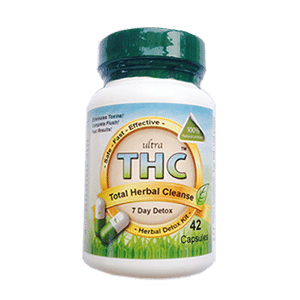 Follow Us

Search Our Site

Ultra THC Detox™ Pages

Marijuana Detox Blog

Detox From Weed Naturally!

Free 3 Day Shipping!

Fast Delivery! – Secure Ordering!

Detox Pills For Weed

Detox Pills To Pass A Drug Test For Weed - Pass Your Drug Test With Ultra THC Detox Pills - Easiest & Best Way To Pass Your Drug Test Fast!