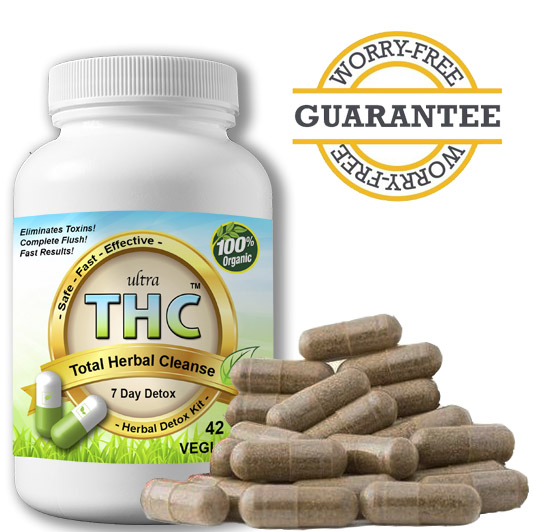 Does Our Total Herbal Cleanse Work? 
Read Our Verified Customer Reviews Below!
---
We know that passing a home drug test can be a very stressful situation.  Ultra THC Detox™ was developed to help you pass naturally in just 7 days.
Perfect for the heavy and light user!
This 7 day detox program helps eliminate & flush all toxins from your body!
100% Satisfaction Guaranteed!
Comes with 7 day supply of Detox Caps & 2023 Detox Guide!
Over 13 years in business and 500,000 bottles sold!